Construction Science is a certified Women Owned Small Business (WOSB). Our managing partners and co-owners are Francesca Pepoon and Bill Pepoon.  Together Mr. and Mrs. Pepoon have more than fifty years experience in the construction, insurance and banking industries.
---
Francesca Pepoon – Managing Partner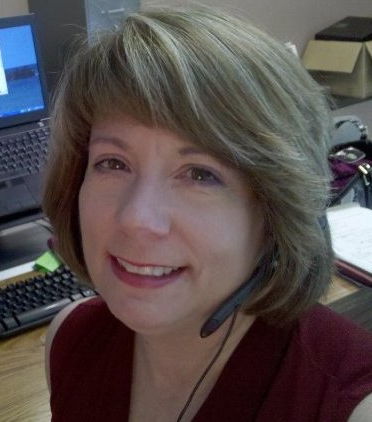 Francesca Pepoon, Managing Partner of Construction Science, is a certified Lean/Six Sigma Black Belt with more than 30 years experience in risk management, insurance, finance and construction. Her specialties include operations management, Six Sigma project management, statistical analysis, training development and delivery, scheduling, process mapping, risk management and insurance. Ms. Pepoon earned her BSW in Social Work from Temple University in 1982.
Ms. Pepoon's prior roles include Risk and Claims Consultant for Alexander and Alexander Services (now part of Aon), Operations Manager for The Hartford and Bank of America, Litigation Services Director for Fireman's Fund Insurance, Project Manager for Tyco Corporation, and Regulatory Compliance Manager for General Electric.
Career Highlights:
In 12-month period, mentored and led 17 Lean Six Sigma projects that yielded a 5% improvement in regional operating income and a 36% improvement in regional free cash flow
Led Six Sigma Black Belt project to create electronic management of prevailing wage processes

Led Six Sigma Black Belt project to create workflow software for licensing process that was patented

Created collaborative approach to alignment of regional Six Sigma projects with corporate goals that was replicated nationally

Mentored 26 Green Belt and Kaizen projects in 12-month period

Managed regulatory compliance for insurance agency with over 200 employees

Developed website process for regulatory compliance alerts

Directed Litigation Services department with multiple locations and over 100 employees

Managed call center operations with four locations and over 500 employees

Managed risk programs and claims management for wide variety of manufacturing and service clients
Honors and Awards:
Certified Six Sigma Black Belt since 2004

GE Chairman's Award for Leadership Excellence (2003)

Associate in Risk Management (ARM) since 1996

Senior Claim Law Associate (SCLA) since 1995
Email: fpepoon@constructionscience.com
Linkedin Profile: http://www.linkedin.com/in/fpepoon
---
Bill Pepoon – Managing Partner
Bill Pepoon, Managing Partner of Construction Science, has been actively engaged as a consultant to the construction industry for 32 years. In his initial role as a scheduling consultant, he created baseline schedules off the plans and specifications and provided monthly updates to these schedules along with narrative reports explaining progress, bottlenecks and the critical paths. Mr. Pepoon's experience as a scheduler spans proprietary software running on mainframe computers to the latest generation of desktop programs such as Primavera P3, Contractor, P6 and SureTrak.
Mr. Pepoon's talent as a scheduler quickly led to many assignments on construction change orders and claims. He created his own format for detailed as-built schedules as a method of analyzing delays in addition to utilizing the Time Impact Analysis (TIA), "Windows", "Adjusted As-Planned", and other approaches. In the late 1980s Mr. Pepoon's consulting practice expanded to include damage calculations. His expertise includes time-related damages (direct and indirect) and labor and equipment productivity analyses.
Since 1983 Mr. Pepoon has completed more than 600 consulting assignments on projects ranging from a few million to several billion dollars. Notable assignments include:
Dispute resolution services for the

Port Authority of New York and New Jersey

during a $400M expansion to Newark International Airport (new international terminal, automated people mover, new rental car facility and other improvements). Mr. Pepoon resolved dozens of potential conflicts at the project level, with the result that no claims were filed on any of the contracts.
Schedule mitigation analysis with time and cost components provided to an Anglo-French consortium building the Kwai Chung/Route 3 viaduct, part of the new

Hong Kong International Airport

. Mr. Pepoon's innovative analysis resulted in a $70M (HK) settlement with the Hong Kong Highways Department.
A recognized subject matter expert in construction scheduling, change orders and claims, Mr. Pepoon has testified in California, Connecticut, Delaware, Kansas, New Jersey, New York and Pennsylvania. His testimony experience includes arbitration, mediation, depositions, bench and jury trials, and Alternative Dispute Resolution (ADR) and Dispute Resolution Board (DRB) hearings.
In addition, Mr. Pepoon holds the following certifications from Oracle:
Primavera P6 Enterprise Project Portfolio Management 8 Implementation Specialist
Primavera P6 Enterprise Project Portfolio Management 8 Sales Specialist
Primavera P6 Enterprise Project Portfolio Management 8 Pre-Sales Specialist
Construction runs in the Pepoon family. Don Pepoon, Bill's father, started
Triangle Builders
 in 1957 and was president of the company for more than 25 years.